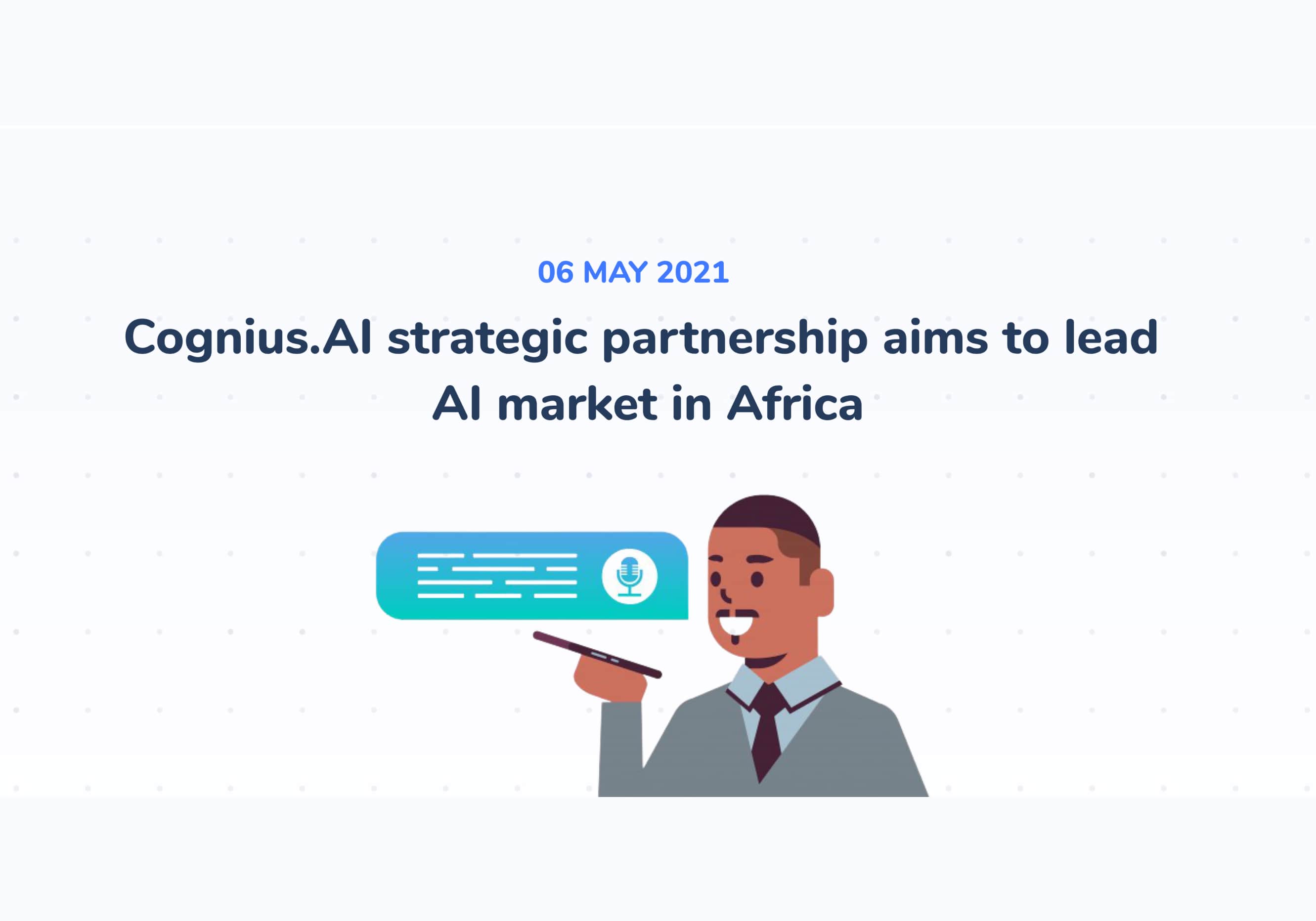 Admin • 29 September 2021
4Sight, Cognius.AI strategic partnership aims to lead AI market in Africa and beyond
4Sight has entered into a strategic partnership with Cognius.AI, a highly innovative AI specialist developer based in Singapore. 4Sight will collaborate with Cognius.AI in creating solutions that leverage Cognius.AI's cutting-edge Sofia conversational AI platform for the enterprise market.
Cognius.AI's Sofia platform has the potential to revolutionize AI by modelling AI to human interaction more closely on how human-to-human conversations work.
Cognius.AI was founded at the end of 2019 and has already begun to make inroads into the enterprise market with its Sofia conversational AI platform. Conversational AI refers to technologies that users can talk to and communicate with, such as chatbots and voice assistants. Sofia has been designed to integrate into a company's back-end applications.
"Conversational AI allows Sofia to have a human conversation while gathering specific information, taking away the need for forms or surveys. Integration of this capability into our ModernFlow Platform and our CRM solutions takes our business process automation and customer intelligent strategies to the next level," says Dreyer, Chief Business Environment Officer at 4Sight Holdings.
4Sight is committed to helping our customers become Enterprise 5.0 companies, in which technology underpins a profound digital transformation, ultimately based on the smart analysis of data. Conversational AI is critical to this, and we see our partnership with Cognius.AI as an important move in maintaining our leadership in this fast-moving space.
Jeandré du Randt, Product Lead at 4Sight
The company is already working on Sofia 2.0, which is expected to be launched later this year. Sofia 2.0 will break more new ground by providing inference-capable AI, which means that it will be able to use logical reasoning to become a digital worker, able to complete routine tasks, freeing up human workers to concentrate on higher value-added work.
"We believe this technology will be a world first," says Vijay Srinivasan, CEO of Cognius.AI.
Mr Srinivasan says that 4Sight was identified as the ideal partner in Africa for a number of reasons. 4Sight's strong Microsoft skills and impressive customer list provides entry into the enterprise market, where Microsoft is well entrenched. Based on 4Sight's advice, Cognius.AI has already moved Sofia onto the Azure cloud and has just been recognised as a Microsoft Independent Software Vendor on Azure for Asia.
"The cloud is critical in AI because it provides the computing power needed to process the vast amounts of data from which deep insights can be derived to generate new sources of revenue, identify new leads, develop new products and automate workflows elegantly," Mr Srinivasan comments. "4Sight's own intellectual capital, ModernFlow, a workflow automation application, will play a key role in developing a complete digital workflow for customers and employees, and we plan to integrate our Sofia Platform with ModernFlow."
AI is already playing a critical role across many industries and is set to become a key enabling technology for all businesses in the future. A highly user-friendly AI platform like Sofia can also play a vital role in helping upskill employees to take advantage of the new opportunities created by the digital transformation of businesses.
"This is a marriage made in heaven, combining cutting-edge technology from Cognius.AI and the deep skills and wide customer base of 4Sight," Jeandré du Randt, Product Lead at 4Sight Du Randt concludes. "Together we can ensure that Africa catches the Industry 4.0 wave and is ready for Industry 5.0."