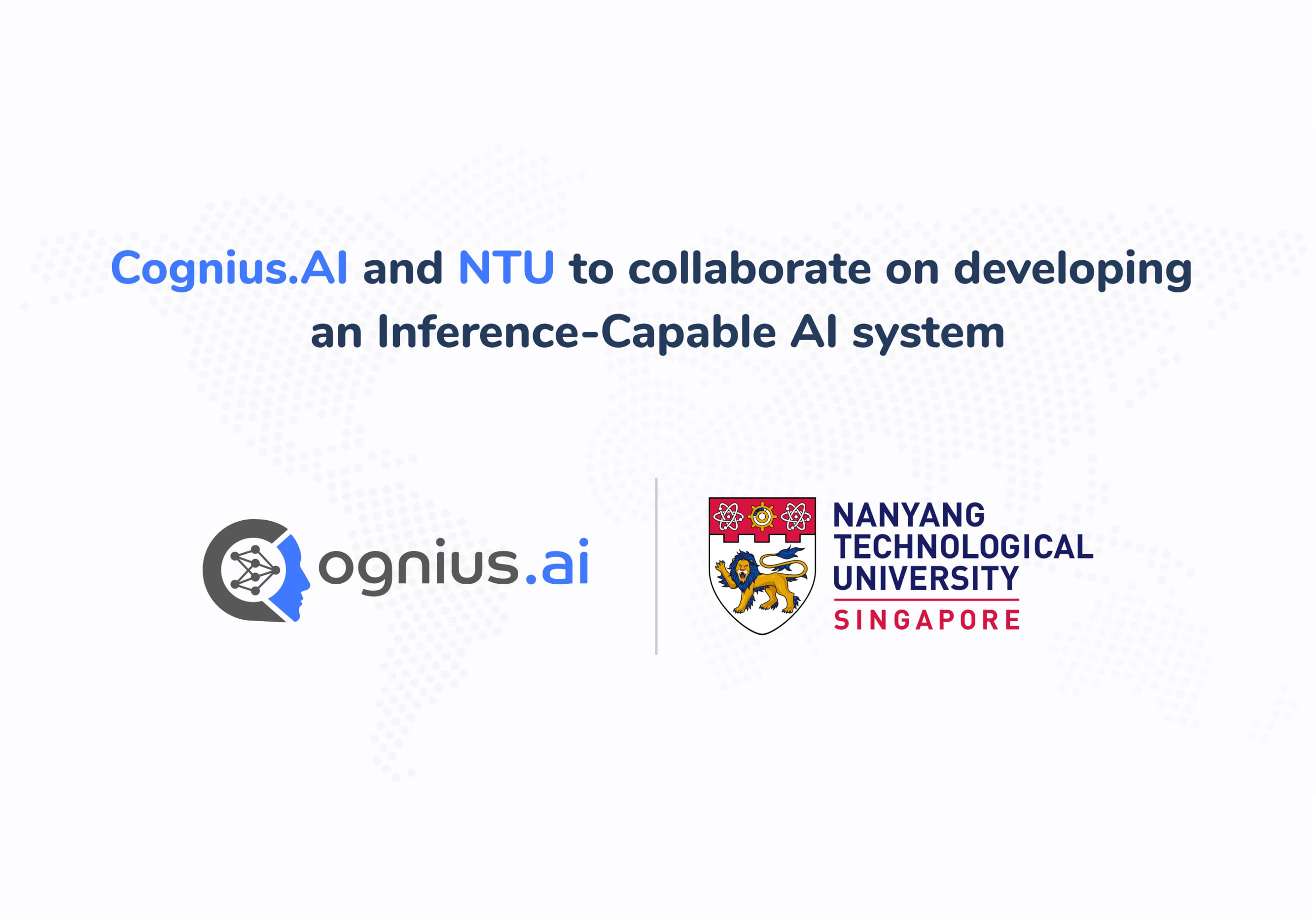 Cognius.AI & NTU to collaborate on developing Inference-Capable AI system
Cognius.AI is pleased to inform that the AI Singapore Governmental Committee comprising several Singapore Government agencies such as GovTech, IMDA, NRF, etc., has given its approval for the Joint Research Collaboration proposal that we submitted in partnership with Nanyang Technological University AI Labs for "Inference Capable AI System".
As part of this approval, NTU will receive a government grant of S$ 250K to invest in the joint project by deploying PhD student resources under the supervision of Assistant Prof Shafiq Joty of NTU, a recognized authority on AI and language processing. Mr. Isuru Rajakaruna, our CTO will lead the project from Cognius.ai side. Nanyang Technological University is ranked No.12 in the world in the latest QS World University Ranking.
The resultant IP will be owned solely by Cognius.ai.
We are thrilled with such an endorsement of Cognius.ai by AI Singapore and the Singapore Government agencies tasked with identifying and approving industry-academic joint research in the field of AI.